Sony phones provide a few attempts to enter the code. If zero attempts will be left to enter the code, it also prompts the unlock code. But since zero attempts are left to enter the code, the phone will not accept any code. Hence, before ordering an unlock code, you must check the unlock code counter.
How to Check Remaining Unlocking Attempts in Sony?
1. Turn On the phone without any SIM card.
2. Dial *#*#7378423#*#* on the screen.
3. Select Service info.
4. Select SimLock.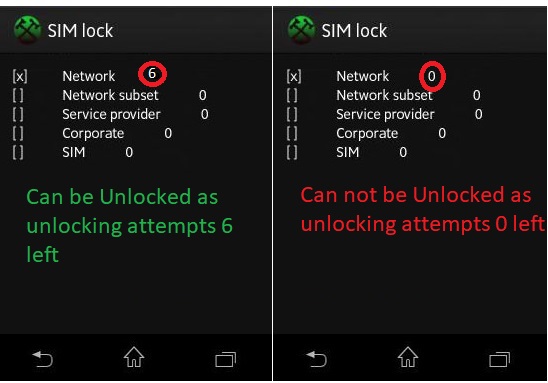 5. Check the number beside Network or Network Subset or Service provider. It indicates the remaining attempts to enter into the phone. The above screenshot shows '6', which means six attempts are left to enter the code.
If it says '0' or '255', then it can not be unlocked. There is no use of unlock code.