Description
Unlock Code Calculator of Huawei Modem, Router and Gateway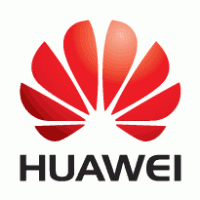 If you have directly come to this page, then before placing the order, check the supported models of the Huawei modem / router.
If you will place the order which is not in the list, then you will get a wrong unlock code.
The following Huawei modem and router are only supported:
Softbank 303HW
Softbank 304HW
Emobile GL10P
Huawei 301HW
Huawei 303HW
Huawei 304HW
Huawei E303B
Huawei E303F
Huawei E303i
Huawei E303Fs
Huawei E303Fs-3
Huawei E303H
Huawei E3131H
Huawei E3131i
Huawei E3272
Huawei E3272S
Huawei E3370 (Huawei E3370s) (Don't pay for E3370H)
Huawei E3372 / MTC 827F
Huawei E3372s
Huawei E3531
Huawei E3531i
Huawei E3533
Huawei E5170
Huawei E5180
Huawei E5330 (Don't pay for E5330Cs)
Huawei E5330As
Huawei E5330As-2
Huawei E5330Bs
Huawei E5330Bs-2
Huawei E5330Bs-6
Huawei E5330s
Huawei E5336
Huawei E5336Bs
Huawei E5336S
Huawei E5338
Huawei E5356
Huawei E5372
Huawei E5372s
Huawei E5372T
Huawei E5372Ts
Huawei E5372s-601
Huawei E5373
Huawei E5373s
Huawei E5373s-155
Huawei E5373s-157
Huawei E5373T
Huawei E5373Ts
Huawei E5375
Huawei E5377
Huawei E5377Bs
Huawei E5377Bs-508
Huawei E5377s
Huawei E5377u-872
Huawei E5377u
Huawei E5377s-327
Huawei E5730
Huawei E5730s
Huawei E5730s-2
Huawei E5730s-6
Huawei E5775
Huawei E5775s-925
Huawei E5786
Huawei E5786Bs
Huawei E5786s
Huawei E5878
Huawei E5878s
Huawei E5878s-32
Huawei E8231
Huawei E8372S
Huawei EC5373
Huawei EC5377
Huawei Megafon M100-4
Huawei MegaFon M21-4
Huawei MegaFon MR100-3
Huawei MTC (MTS) 422D
Huawei MTC (MTS) 423s
Huawei MTC 424D
Huawei MTC 827F
Huawei MTS 824F
Huawei MTS 824FT
Huawei MTS 826FT
Huawei Orange Airbox
Huawei Pocket WiFi 301HW
Huawei SoftBank 203HW
Huawei Vodafone K4203
Huawei Vodafone K5150
Huawei Vodafone R207
Huawei Vodafone R215
Huawei Vodafone R226
Huawei GL10P
Vodafone R207
Vodafone R215
Vodafone R226
If you don't find your device listed here, let me know.