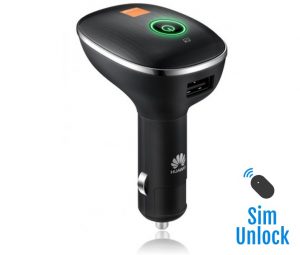 Sim unlock code of Orange Slovakia Huawei E8377 router is available. It can be easily unlocked by SIMLOCK code if the device prompts for SIMLOCK after changing the simcard. Once the modem is unlocked, you can use the default as well as other carrier sim cards too.
Unlocking of Orange Slovakia Huawei E8377 is one-time work, means every time you will change the SIM, there is no need to enter the code again and again. Once the device is network-free, you can use all supported bands simcards around the world.
We provide Huawei factory unlock code, means the code will be 100% genuine and guaranteed to work.
How long we need to wait for an unlock code of Huawei?
The approximate delivery time for an Huawei Modem / Router is 1 to 10 days.
The average response time is 1 day (based on last 500 orders).
How to Unlock Orange Slovakia Huawei E8377?
1. Turn off the Orange Slovakia Huawei E8377.
2. Remove the original SIM card.
3. Insert any other carrier SIM card.
4. Turn On the Orange Slovakia Huawei E8377.
5. Connect to PC with USB cable or WiFi or LAN cable.
Note: If connected through USB cable, then open Computer >> Virtual CD-ROM and run the setup file.
6. The default page of Orange Slovakia Huawei E8377 will be opened automatically (it may 192.168.1.1 or 192.168.0.1 or 192.168.8.1).
7. Login to the device with admin privilege.
8. It should redirect you to the unlocking page and will ask for NCK / SIMlock / Unlock code.
9. Enter the sim unlock code which is provided by sim-unlock.blog.
10. Click OK/Apply.
Once the code is accepted by Orange Slovakia Huawei E8377 dongle, it will be unlocked forever.